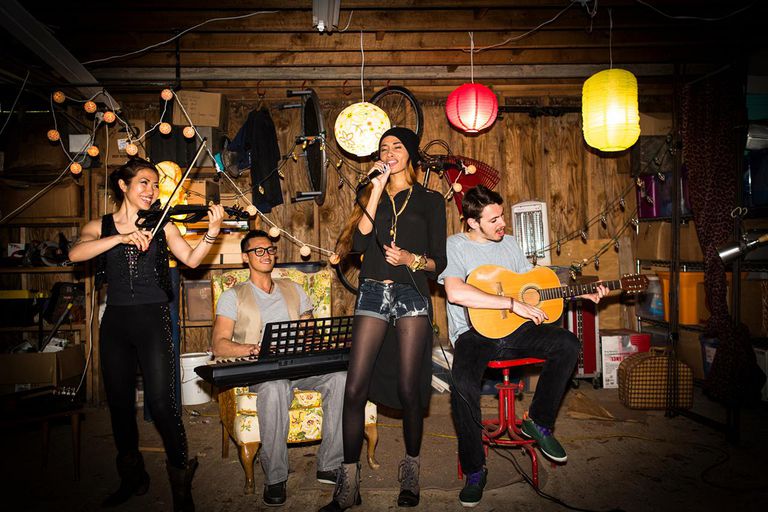 A manager's purpose is to help manage your career and to make sure you make as much money as possible, as an artist. That's their purpose, to manage your career. They bring you to the next level in terms of exposure and earning money. If the manager you have is not making you money, get rid of him. Let's examine the Pros and the Cons, of the matter.
Yes To Self Management…?
Managing your career by yourself, means you think about the long term, that is, where you see yourself, five / ten years from now. Where are the places you want to perform? And what are the type of songs you want to do? Also, how are you going to monetize your career? These are the questions, that you need to think about.
Most managers – the ones that are effective, they utilize their relationships to get you exposure to push you in the right direction to help you have a sustainable career.
In order for you to get one step ahead on your own, there are some things that you need in place to ensure that you manage your career effectively. Let's say you are pulling strings together on your own, you need a team alongside you.The manager would normally work with a team to help push your career forward, just the same.
The first person you need on your team is a booking agent. The booking agent really is to ensure you get as many shows and expose you to live performances. They are key to making sure you are continually on a stage to perform.
The next person on your team should be the publicist. The responsibility of this person is to get you media exposure.They assist with executing your marketing plan.They get you on talk shows, radio interviews, and write up in the newspaper and magazines.
Important, and often left out is the lawyer. Should there be a contract for signing, the lawyer ensure that details are clear and that you are protected. They also see to it that your brand and your image are protected.
Finally you need an accountant. You need a system that will keep track of your income and expenses and to manage it well.It's ridiculous to earn $1000 this month, and you spend it all. The accountant helps you manage your money, help you ensure everybody is paid and ensure you have more money in your pocket as well.
No to Self Management….?
Having someone to handle the day to day activities of your career means coordinating activities, around your marketing plans. Also there must be liaison re talking to alot of promoters, ensuring that the logistics are worked out, that you have transportation to go to the shows, that you reach the venues on time, that you have everything that you need to feel comfortable to perform and that all things necessary, are in place to push your career forward.
All this can be done by yourself, but after a while it becomes draining for an individual. Therefore there is need to delegate the task to a manager. The manager coordinate the activities of your team, so that you may be able to think about the important thing, you need to think about, and that is, working with your producer to make great music.
For a while you can self manage, but after a while you delegate to a team. If you are in a group, one person can deal with the activities of managing the group.
Managing yourself can be done, if you have the skills to effectively organise yourself, but overtime you might not be able to get all things done.
Conclusion
Th manager is the person responsible for managing the activities between you, and your team. They ensure that your career
move
forward, and things work out to your favor. A manager who is not able to help you move forward, in terms of where you see yourself, will not be helpful to you.
To manage your career effectively, you need key persons within a team to help with that.
Booking agent to get you shows to perform, a publicist for media exposure, a Lawyer to handle legally binding arrangements and an Accountant for managing your money.