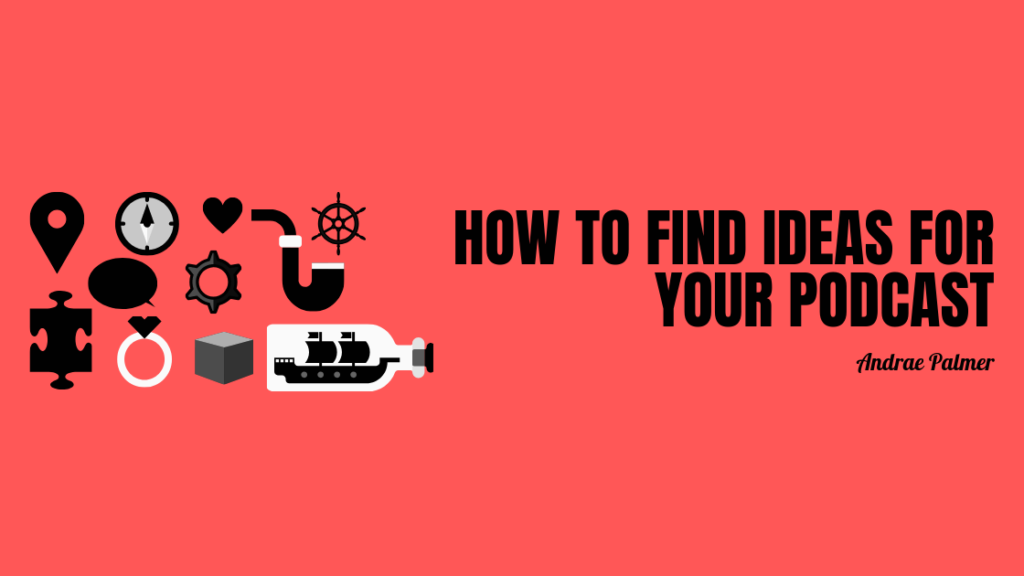 When looking to start a podcast, one of the most overwhelming feeling is, how can I find enough ideas for my new show. While putting together ideas sometimes you get a spark, other times nothing. This can lead you to abandon starting a podcast altogether. I know the feeling because I use to get panic attacks at work trying to find ideas for the radio features I produce. Not a nice feeling, worse when you have a deadline.

Luckily after some searches and queries, I found a way that helped me generate hundreds of ideas that can help you get over the starting phase of your new podcast. All you need is a notepad and a pen.

Write a list of the problems your customers have.
This is something I found in "Duct tape selling" a book by John Jantsch. What this does is give you a platform to start mapping out all the problems you help your customers with. Aim for at least 10 if you have more, then great. These will serve as a good starting point. 

As a daily practice, write at least 10 ideas you can use on your show. This includes guest to interview and so on. Don't filter the list just write them down, you can organise them later. I got this idea from James Alchuters book," choose yourself." This one helped me greatly.

Search Quora for frequently asked questions 
Another resource for ideas is quora. Based on your industry, visit quora and search for frequently asked questions and add them to your list. These will be valuable later when you're crafting actual episodes.

To do this visit quora and sign in to your account. If you don't have one create one. The next thing is to find the category with your topic and find the frequently asked questions. Browse the topics and not the questions and their variations in your notebook.

By now you should have dozens of ideas for your show, but I have one more resource for you to check.

Facebook groups and forums
In the one-hour content plan, Meera Kothand says searching facebook groups and forums are a great source for ideas. And you can use them to your advantage. To do this, log on to Facebook and search for groups relating to your topic. 

Once you find the groups, join them and search the group with the word "newbie," " beginner" or "getting started". These will give you more ideas to add to your list. The good thing about doing this is that you are finding questions that real people are asking.

Other places to search are forums, twitter search and google keyword tool. This will give you lots of ideas for your new podcast.

Conclusion
Once you have your list of ideas, it's now time to format your episodes and start to record your podcast.

What are some of the ways you use to generate content ideas? Leave a comment below.